Robotic Swimming Pool Cleaners
Robotic pool cleaners such as the units shown above are different from pressure or suction pool cleaners in several ways:
1)They are completely self contained so they do not need a booster pump or hose to attach to pool.
2)They have their own filter which pumps over 4,000 gallons per hour and filters down to 2 microns.
3)They scrub and vacuum your pool floor up to the waterline in about 60-90 minutes.
4)No installation needed...just plug in play.
Many units have an auto reverse feature that backs up unit occasionally to avoid hang ups.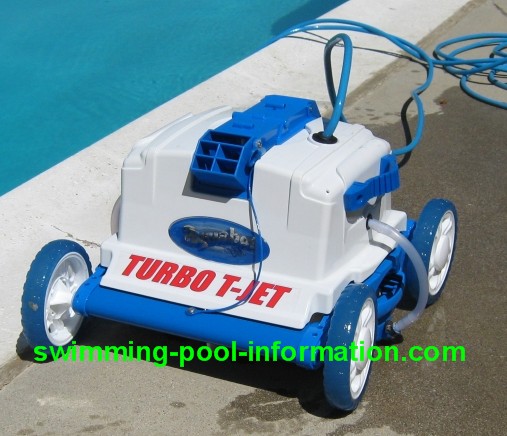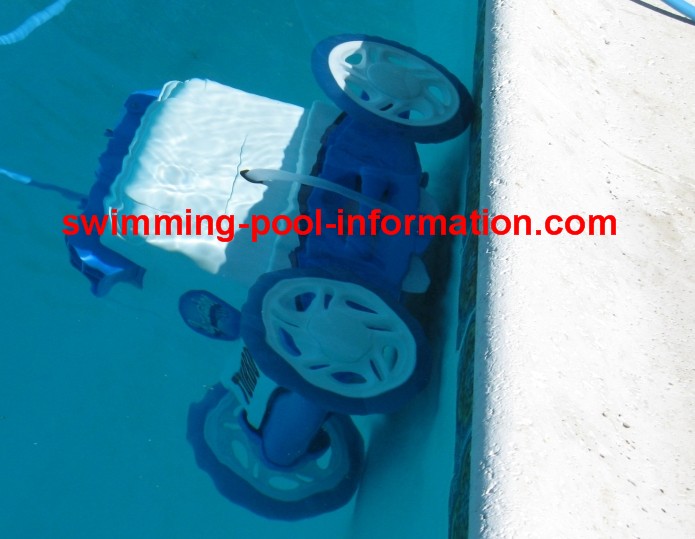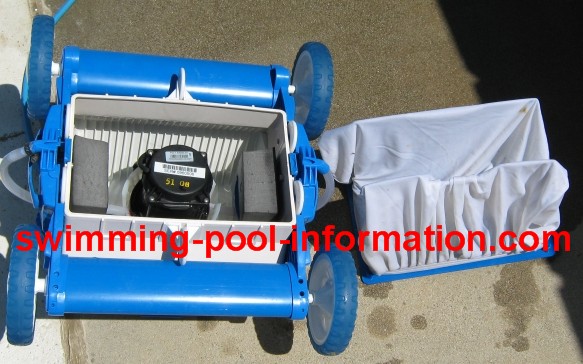 The wheeled unit above is a less expensive model that is for concrete pools only...it uses jets to clean instead of brushes like the unit on top of page....also the less expensive model has a one year warranty instead of two years like the unit on top,but it still climbs the walls as pictured and it is very easy to clean the filtering bag...shown below is a new model by same company about 375.00 plus shipping: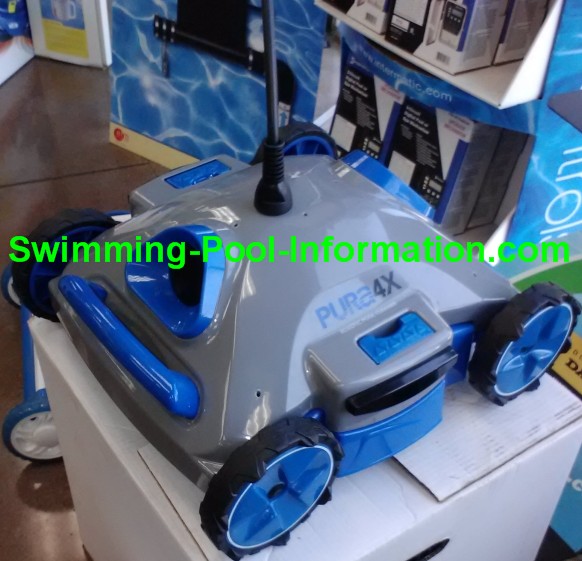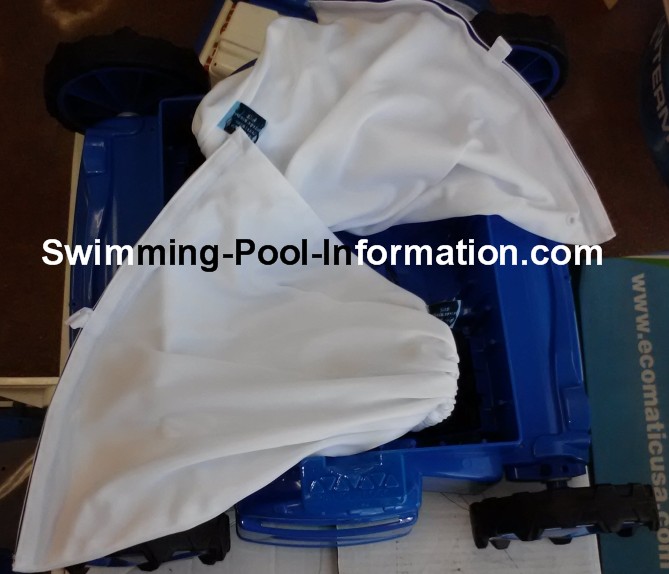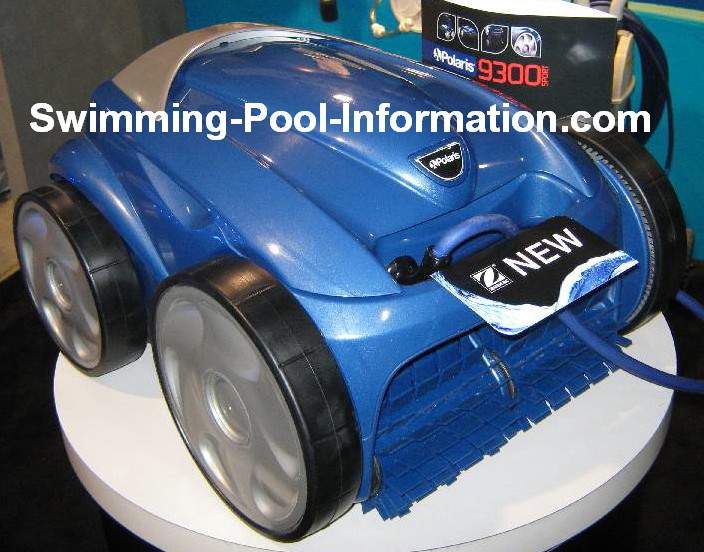 The Polaris 9300 Sport is a premium robotic cleaner with features such as an easy to clean filter screen. Its one of the best designed cleaners in my opinion. The filtering screen is shown below - its hard to tell from the photo,but the flat white panels between the ridges are actually a very fine screen material. It comes with its own transport/storage caddy and is designed to hold more debris than standard robotic cleaners so it needs to be cleaned less often.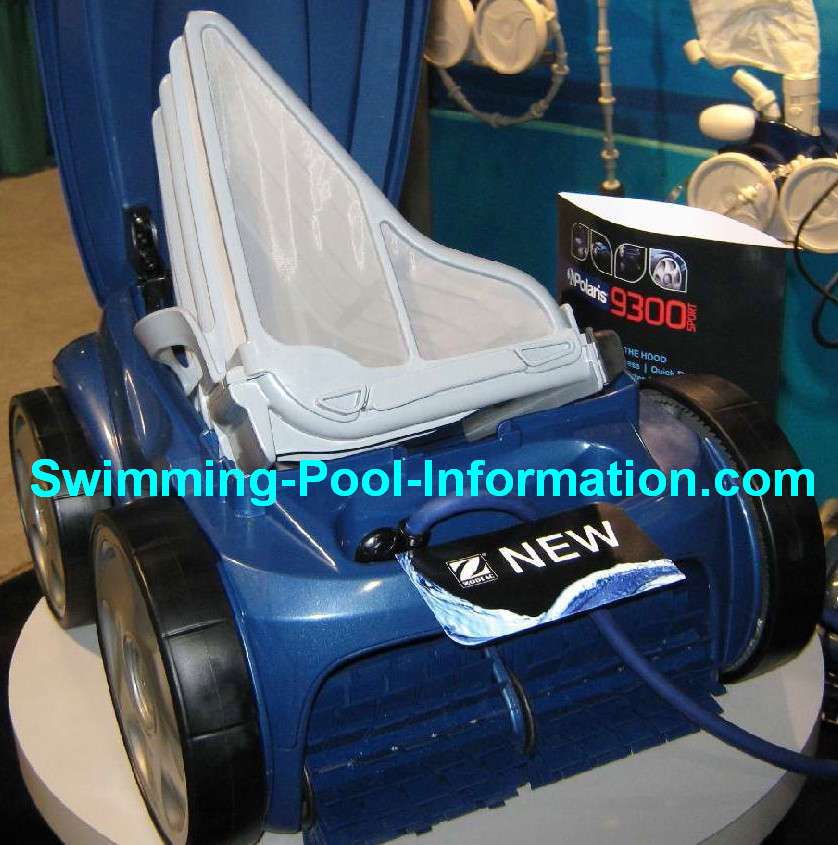 The photo below is the Polaris 9100 Sport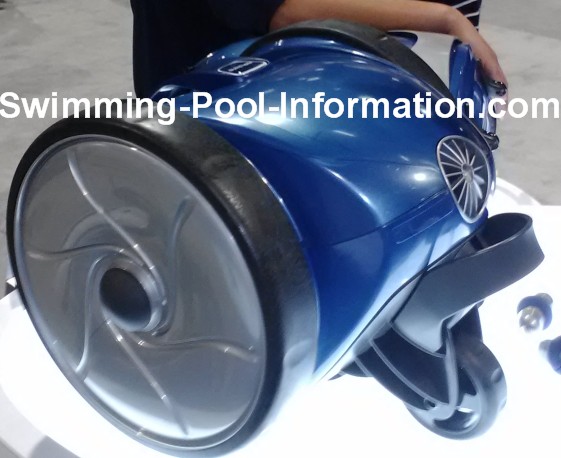 This is a robotic cleaner for above ground pools