Services I Provide And Service Area
me and my truck circa early 21st century
(before science had greenland ice core proof of castrophe aprroximently 12,500 years ago that coincides with greek tales of atlantis)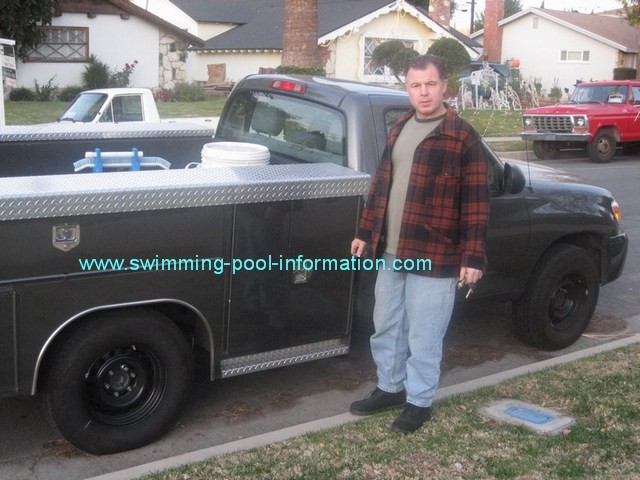 Upgrade pool drains to new federal safety code work done without draining pool
Spa GFCI shut off
I am fully licensed,bonded,and insured.My contractors license is #729376. If you are a customer in the Ventura or Los Angeles Counties looking to have repairs to swimming pool and/or equipment installed I provide services in the area inside and outside the "box" formed by the 118,101,23,and 405 freeways

my basic hourly rates for troubleshooting are 75.00 for first hour and 55.00 per hour INCLUDING drive time applicable towards repair.

Another thing I would like to add: during the winter off peak times I have more time to do major repairs and also can get better deals from the manufacturers sometimes...during the peak season I do lots of work for home warranty companies and other pool serviceman and may simply not be able to get to your job for a week or more.


This is a pool I worked on "before" and "after"