pool pump rebate 1000.00

Jonathan's Pool Service
818-345-POOL(7665)

or click "contact form" above left
The Los Angeles DWP is offering 1000.00  rebate on energy saving,QUIET pumps 
SCE also offering 1000.00 rebate for multi-family dwellings
Certified Pool Pump Replacement Program:

To get pool pump rebate:

Must be installed by certified aquatic equipment installer
Existing pump must be single speed
Pump must be set to run from 8 PM to 9:59 AM (UNLESS you qualify for solar heating exemption)
Program has been extended until Dec 31st 2017 or until funds run out
Pumps installed   1125.00 - 1550.00  including pump,labor,tax depending on model
I have proper certification from FPSIE (Foundation for Pool and Spa Education)
At bottom of page is link to pool pump energy calculator to see your savings with these pumps and also link to LADWP website
Directly below are two  low cost pumps for pools with 1.5" plumbing,the Pentair 342001 and Hayward SP2303VSP pumps - however some pools may need more horsepower for things like spa jets,waterfalls,slides,etc as shown in following photos.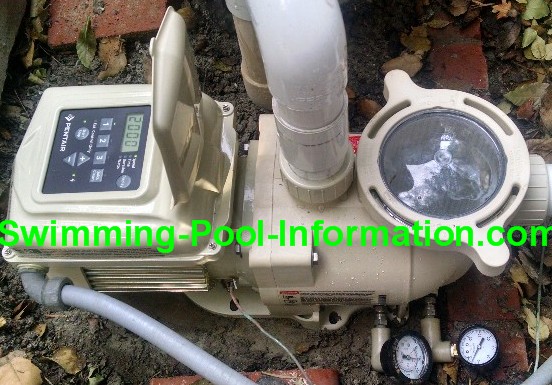 The Pentair 342001 above can work on 115 or 230 voltage and is capable of pumping out 30 GPM more than pump below but the Hayward SP23510VSP or SP23520VSP below is more efficient and has a longer warranty and the ability to install keypad control remotely for about 5-30 bucks more (depending on voltage)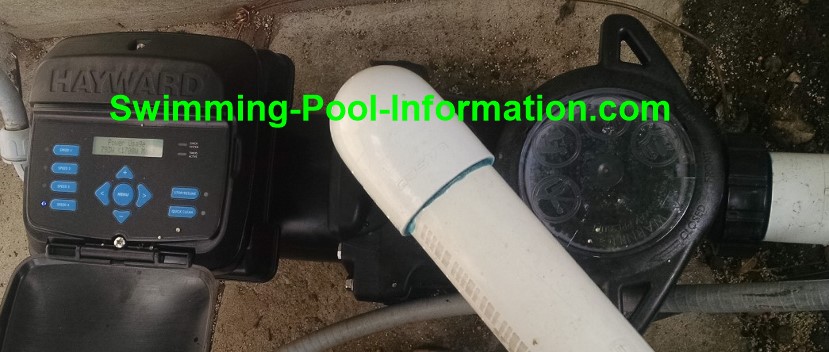 The Best:  Intelliflo 011056 and Intellipro 013004 3 HP below with 3 year warranty. The black Intellipro model in my opinion is the best of the two because it comes with built in unions (the threaded connections on white Intelliflo can be a source of leaks)BUT the Intelliflo is slightly more efficient (5 GPM more at given speeds) ALSO VERY IMPORTANT: the particular models 011056/013004 can be set for specific flow rates!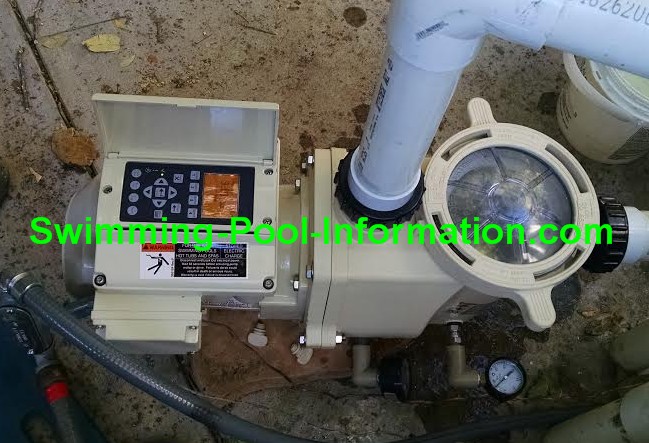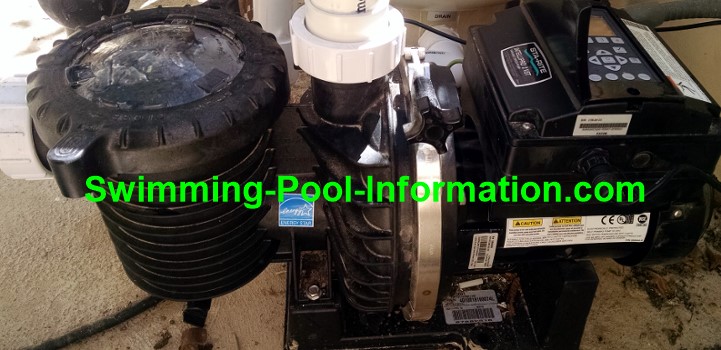 The two pumps above also have control interface that can be mounted up to 20 feet away from pump via a cable.
Hayward Tristar 1.5 HP or Ecostar 2.9 HP below
The Tristar 1.5 HP is perfect for commercial or multi-family dwelling units in Los Angeles County  because the Los Angeles Health Dept. will not allow the 3 HP capable pumps UNLESS plumbing diamter is 2.5" or more AND commercial pools still qualify for 500.00 LADWP rebate and 1000.00 rebate in Ventura County (SCE)!!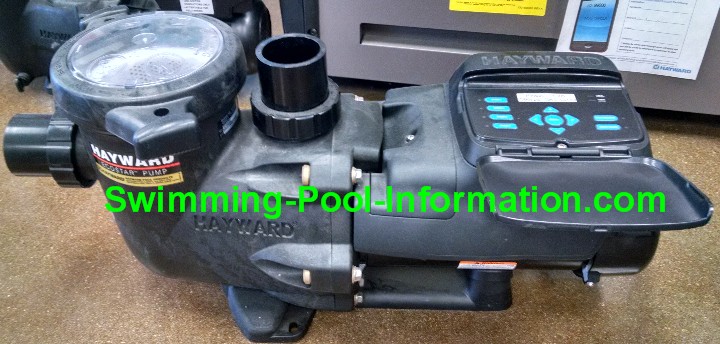 One nice thing about the pumps above and below: you can install the control remotely with cable.The control below  is to a Jandy Pump.The Pentair Intelliflo now comes with this feature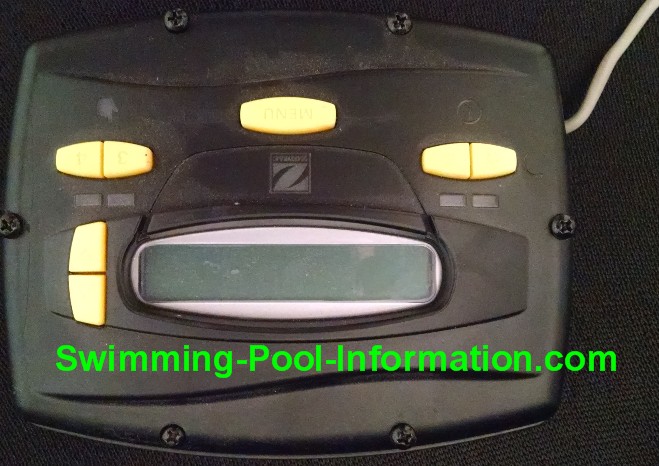 I would like to add that you SHOULD also invest in an efficient weir flap and directional returns to improve flow and turnover AND you SHOULD make sure pump is connected to GFIC breaker. (New Code) for additional cost.
You do not have to do these things for rebate but they are advisable for safety and energy savings
Also I can install a flowmeter as shown below to so you can be sure of turnover rate: